Think Before You Start - Discuss
What is the purpose of household chores?
What would happen if nobody did them?
Get the transcript
Quick-Fire Questions
Should children help with the household chores?
What household chores would you enjoy doing, and why?
What household chores would be your least favourite, and why?
If you could choose between homework and household chores, what would you choose, and why?
Key Words -
Can you use them in a sentence?
Chore: a routine or task, especially something around the house.
Responsibility: a job or task you are expected to do.
Be The Teacher -
Fix this broken sentence!
Wen children help with chores, its good for there parents as well. the adults in the house don't have to do all off the housework themselves.
Stretch Yourself...
Write a short letter to explain to your parents your feelings about household chores.
Go Create...
Design an illustrated household chores timetable to show when chores could be completed and by who.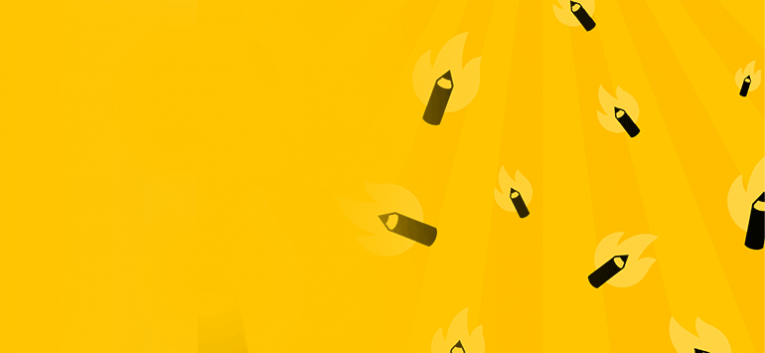 Become a Quick-Fire Classroom!
Enjoying the Quick-Fire Write? Take the next step and become a Quick-Fire Classroom!
Download the free pack and get your class writing!
Find out more
---
Wall of Fame!
Aman, age 8 
Q1: Should children help with the household chores?
Yes, I do believe that children should help their parents because the parents try to do everything at once but if children help it will be much easier for their parents and chores can be done much more quicker. That will give us more time to spend together with our families. 
Q2: What household chores would you enjoy doing , and why?
The household chores that I like to do are: unloading the dishwasher, hanging up the newly washed clothes on the stand, bringing the clothes back when they are dry, folding away newly washed clothes. I also enjoy to hoover around the house with my mummy's Dyson cordless hoover. Then I like to set the table for breakfast, lunch and dinner. If I can I help make dinner and wipe down the counters after my mummy is done with the washing up. 
Q3: What household chores would be your least favourite, and why?
I don't have a least favourite because I enjoy doing household chores for rest of the house. They all are really fun but if I have got to choose I would choose not to clean my room(I have a lot of excuses to not clean my room), sometimes I am tired or I am not in the mood to clean it.
Q4: If you could choose between homework and household chores, what would you choose, and why?
They both are equally important, but what I enjoy best is cleaning because it is kind of like an exercise for me and homework does help you learn new things. But cleaning really makes me happy because I help my mummy and I feel responsible when I help my mummy. She does a lot of things and I like to help my mummy as much as I can.
As much as I don't like doing household chores, I believe that children should do some of the chores themselves. However, definitely NOT all of them! It also depends on the age of the child. For example, a three year old would NOT be able to do the cooking, on the other hand, a twelve year old could do this. The three year old should do something easier such as: tidying up their room or setting the table for meal times.
     Personally, I would prefer (and probably even enjoy) to do these chores: cooking, vacuuming and setting the table; I have always liked cooking and find it very fun. Most of my friends do NOT like cooking because they say they can just buy it from the shop. I would also enjoy vacuuming because I always like my bedroom tidy (it never is!)
     My least favourite chore would have to be loading and unloading the dishwasher because there are always "so many" plates, forks, knives (the list goes on) to put in and take out of the dishwasher. Also, because ours is not working properly at the moment they don't always come out entirely clean, and need an extra rinse!
     Finally, I would choose homework instead of chores because I am used to doing it all the time. The reason why I would NOT do chores is because as soon as I am about to do them I find that they have already been done! 
I think children should help with household chores because, if they did not then the child would not learn how to be responsible; or time-management; without it the child will be quite lost later on.
My favourite household chore would be vacuuming because when I once used the vacuum I loved it, because of the times where the floor is super dirty and in one swipe it's clean. 
My least favourite household chore would be dusting because when I once did it was really annoying because, I had to move everything before I could dust and once I did finish dusting I had to put them all back in it's place.
I would choose household chores rather than homework because being in year 6 the homework is really annoying because it is so hard, and when you finally relax your mom asks you to do your homework. On the other hand, I only have to do 3 household chores, one of them is emptying the dishwasher, another is tidying my room and the final one is to help put the food shopping away. Yes I may have to do the dishwasher once or twice a day and we have so much shopping and my sister makes my room so messy, but I have been doing this a lot now and I even like these chores so that is why I like household chores more than homework.
Should children do household chores?
A yes and a no. This is why I say yes.It gets them away from the screen and helps the guardians or parents of their family. They are also a help when they grow up because their parents are not going to do chores for them. This is why I say no. Some children go to after school club because their parents can not pick them up in time for the end of school. They may have homework. This is putting too much pressure on the child having to do all this. Most after school clubs finish at 5pm or a tiny bit later. Doing chores is not the best at this time if they have to take out the rubbish  or take out the recycling. In winter the nights get a shorter amount of light and it gets dark earlier  this may scare the child causing them to have night mares. 
Which chores do you like, or not like?
I enjoy cleaning, especially mopping. The reason I like this is –  I just love water and it just makes the floor fresh and clean!!!!
Taking out the rubbish is just ew. It's definitely the worst for me. 
Homework or chores?
I would rather do both. Because homework helps with learning and helps with tests and it also makes the child more in front of their learning especially if they're behind on class. Chores help with the mind and it teaches the child how to do them. It helps when they grow up.
Should children help with the household chores?
I think that some people like me have to wake up at 6.30am and after a school day you may have a club and doing chores will make you more tired. I think that adults should do the chores but kids can do a bit of the chores and when they're tired they can stop.
What household chores would you enjoy doing and why?
I would enjoy vacuuming because it is not hard. All you need to do is look where dirt is and hoover there and plus you won't very tired.
What household chores would be your least favourite and why?
Cleaning the toilets because it is so gross because people of all kind leave bacteria in there, and I find it disgusting to clean. It is really bad unless you put some kind of spray to clean it.
If you could choose between homework and household chores what would you choose and why?
I would choose homework because you don't need to get dirty and it is not disgusting to do because there is nothing about getting dirty doing homework personally that is what I would choose.
Question 1: Should children help with the household chores?
Yes, children should do chores and I searched on the internet and it said chores help teach life skills and it also said that chores help kids learn responsibility. It teaches children better teamwork. It also involves exercise for instance when your doing a hoover you are walking who said that isn't an exercise.
Question 2: What household chores would you enjoy and why?
I mostly enjoy hoovering because I have liked the noise of the hoover since I  was a baby and I have always done it when my mum or dad say so that's how I like hoovering. I also like wiping and cleaning the door handles and light
switches and banisters because from the start of the corona virus (covid 19) every Saturday it is cleaning day and I clean the door handles, light switches and banisters.
Question 3: What household chores is your least favourite and why?
My least favourite chore is folding the clothes because it is so hard and confusing to fold long-sleeved tops. The arms trick me the most because it is confusing to get them straight and fold them in position. The only thing I like is folding my own clothes because I only have 1 long- sleeve top.
Question 4: If you could choose between homework and household chores what would you chose and why?
As much as I like chores, I would like to do homework because I am learning lots of things to get clever, but at home when I do the chores, I am learning other skills that will help me in my future life that I need to learn. But I would prefer homework more than chores.
"Upon viewing the first video with lesson one, my class was hooked, and upon seeing the clear success criteria, so was I. From a teacher perspective, I appreciated that everything for the whole project was so well organised."
Katie Westacott,
Kaimhill Primary
The research behind LitFilmFest
In a four month research study supported by the UCL Institute of Education, we worked with 200 KS2 students across three schools to measure the efficacy of our approach.
View research