Think Before You Start - Discuss
What do you think about the idea of 'doing good'?

Has anyone you know done something you think was 'good'?
Get the transcript
Quick-Fire Questions
Why are good deeds important to individuals and the wider community?
What good deeds have you done recently, and why did they make a difference?
What good deeds could you do at school and in your local area?
Would you prefer traditional homework, or a good deed for a week, and why?
Key Words -
Can you use them in a sentence?
Good deed:
an action that benefits someone, sometimes at cost to yourself.
Altruistic:
doing good things for others without expecting anything in return.
Be The Teacher -
Fix this broken sentence!
'I find it hard to be altruistic;  its dificult to put other people first. Its something Id like to get better at (if i can but it will take time.
Stretch Yourself...
Write a short story about a homeless person who someone does a 'good deed' for. Think about the effect it has on them.
Go Create...
Create an illustrated mind map of ideas for good deeds you and your friends could do – either at home or around school.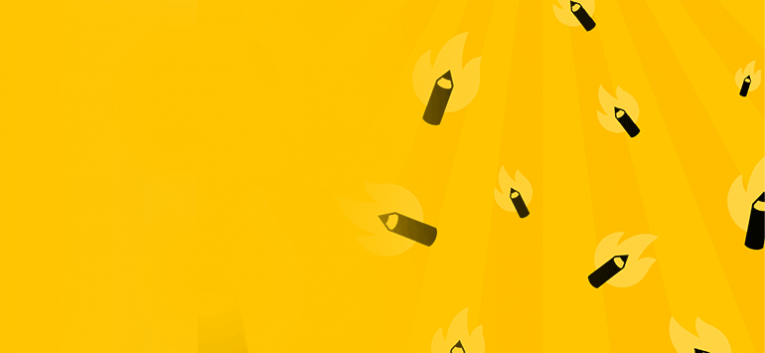 Become a Quick-Fire Classroom!
Enjoying the Quick-Fire Write? Take the next step and become a Quick-Fire Classroom!
Download the free pack and get your class writing!
Find out more
---
Wall of Fame!
Once you've completed this Quick-Fire Write, send in your work to [email protected]
You could even create and send in your own Quick-Fire Write on a topic of your choice.
""...the children planned, directed and then edited – far from perfect but totally their own work. It is also even more impressive that one of the children has complex special needs and never usually participates in group learning activities and is usually very reluctant to verbally interact with his peers; however, he thoroughly enjoyed the filming experience and even hugged the Headteacher to thank her for being part of it too; the child NEVER interacts with the headteacher, which made it all the more magical!""
Anon,
Year 4 Teacher
The research behind LitFilmFest
In a four month research study supported by the UCL Institute of Education, we worked with 200 KS2 students across three schools to measure the efficacy of our approach.
View research