Global Climate Strike: 5 ways to take a stand in the classroom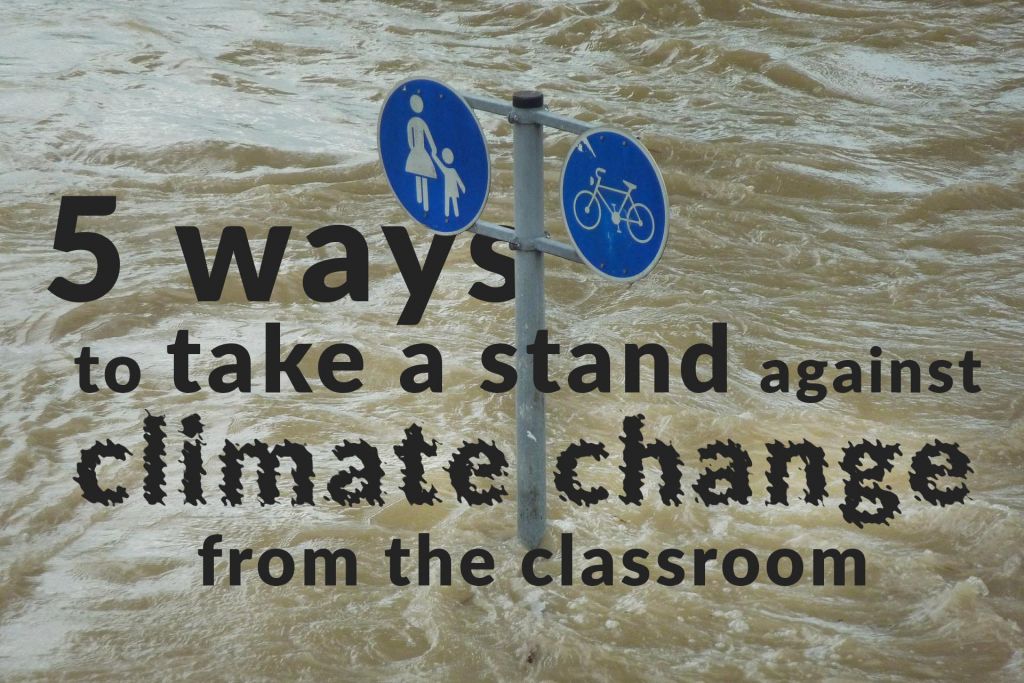 Image by Hermann Traub from Pixabay
This Friday, 20th September, was the planned 'Global climate strike' in the continuing series of event that have been taking place across the globe, driven by the impetus of torch-bearing youth activist Greta Thunburg.
It's becoming more and more apparent to those in power that this movement will continue – and as teachers and educators, there are many among us who wish to be able to support our students in this.
With this in mind, here are five ways in which teachers can help build awareness of, and take action against climate change from within the classroom.
1. Be informed
For your own piece of mind, you can gather just a few key facts or an overview of the subject in a very short space of time. Being informed means that when questions come, you'll be able to give students a little grounding while they explore ideas and opinions themselves.
2. Don't kill the discussion
It can be tempting to shut down discussion if things start to get a bit 'political', but often the classroom is one of the safest places for young people to air their discoveries, ask questions, and be challenged by their peers. Giving time for children to process some of the difficult ideas they are being faced with will help them approach issues in a measured and careful way.

3. Encourage responsibility for the planet
Having a general attitude and message of responsibility for the finite resources of our world helps young people build a sense that we are all active influencers on this issue. This might include promoting reduce-reuse-recycle, encouraging walking to school, or asking school council to look at the carbon footprint of the school and how it can be reduced.
4. Encourage compassion for others and for the future
This might seem a bit of a curve-ball, but without compassion it's hard to see climate change as relevant to many of our lives. We may not be directly affected by increased flooding or extreme weather. In fact, altering our lives to reduce and reverse climate change will be seen only as restrictive by many. Thinking about the difficulties faced by others, and relating them directly to the actions of those responsible for climate change (e.g. those in power who do not act) can help children to build a compassionate picture of those around them.

5.  Do the 'Take A Stand' letter writing project
Inspired by the work of Thunberg, LitFilmFest have created a free KS2 and KS3-4 project to encourage students to engage with, research and take their stand on this important issue. They write, and then video, their own open letters addressed to those in power. Not only is the point of this to build literacy skills, but to help students realise that their writing has purpose, and that their voice has the power to make change happen.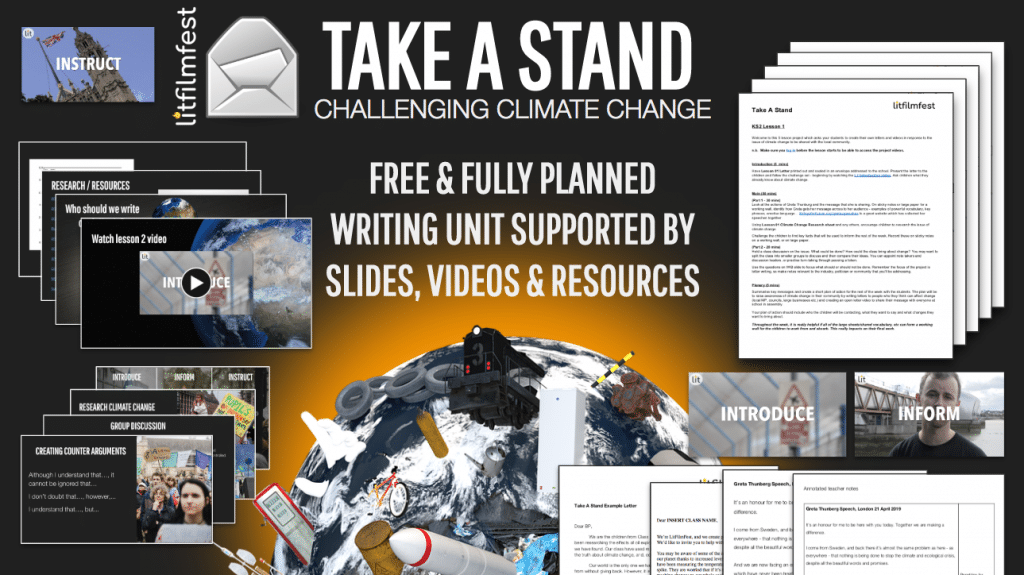 Just like Whitney Houston, we need to remember to "…believe the children are the future, t
each them well and let them lead the way…

". We have a great challenge, responsibility and honour in equipping them appropriately our futures.

For more on literacy, education and purposeful teaching, join LitFilmFest on facebook, follow us on twitter.  Get access to free literacy planning, projects, video and resources here.