---
Post a review on Facebook
For a £10 Amazon voucher and £10 store credit, simply post a review of your completed LitFilmFest project on one of these Facebook groups:
Your post must contain:
3+ photos or images from your project (written work, displays, worksheets, etc.)
4+ sentences of your impressions from the project
The hashtag #LitFilmFest AND link to litfilmfest.com
Let us know
Complete the form below to let us know you have shared a review of your LitFilmFest project and the £10 Amazon voucher plus £10 store credit will be yours!
[gravityform id="6″ title="false" description="false"]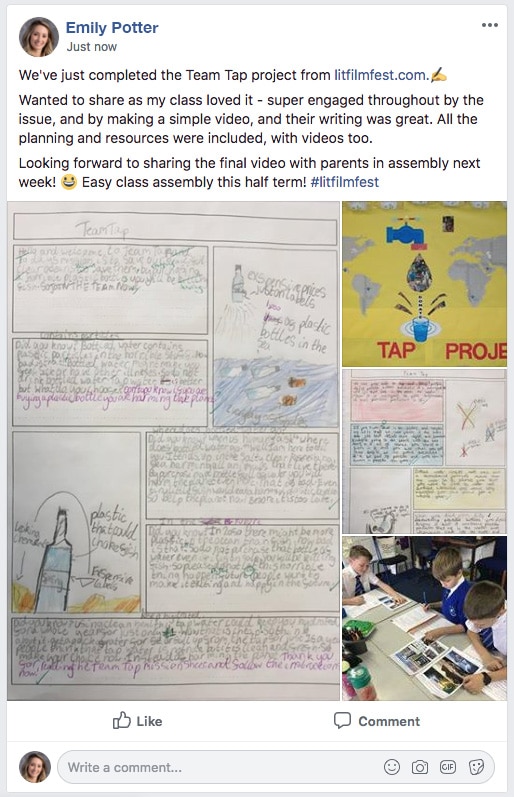 ---
Send us your video
For a £10 Amazon voucher and £10 store credit, simply share your completed Adobe Spark video with us using the LitFilmFest entry page.
Once we have received your entry, we will check your video and send you a £10 Amazon voucher and £10 store credit.
By entering, you are also registering your interest in a YouTube Kids filming day at your school and to have your video featured on the YouTube Kids app.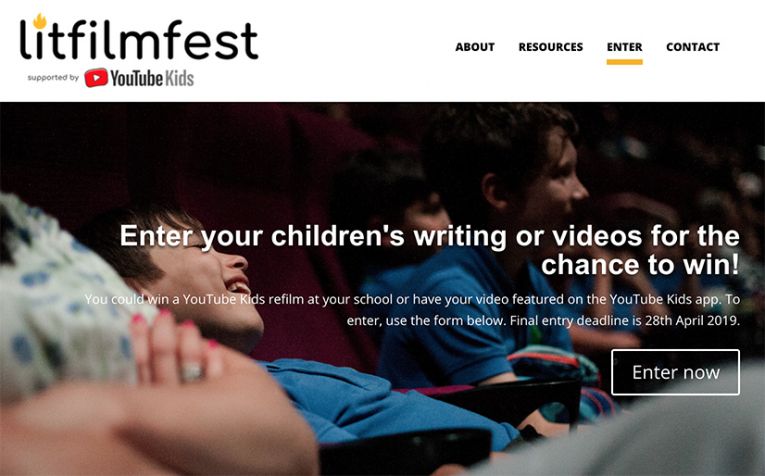 ---
Terms and Conditions:
Review post rewards:
LitFilmFest reserve the right to verify the quality of the review and are under no obligation to explain a decision the post does not match set standards. A limited number of vouchers are allotted each month so if these run out, LitFilmFest will reward the store credit, but are under no contractual obligation to pay an equal amount.
Video submission rewards:
LitFilmFest reserves the right to withhold rewards in the event that the video is not accessible, does not match the current LitFilmFest projects, or for any other reason without explanation. In all cases, the duty of care is on the individual who submits any image or video of children to ensure permission has been granted for sharing on any public platform, and LitFilmFest accepts no liability for this.