Think Before You Start - Discuss
Have you ever had a secret you didn't ever want anyone to know about? How did it make you feel? What were you worried about?
Now download the extract and listen to the author read along with you.
Download the extract
Quick-Fire Questions
Why does Ruby think she is an attention

seeker

,

awkward loser

, or

loner?

'That's not completely true – there was a time before this.' – What do you think is the intended impact of this sentence on the reader?

Why is having noticeable hair not a positive thing? How does Georgia feel if she brought it up?

Why is a class likened to an ecosystem?

How are all the characters introduced in this chapter?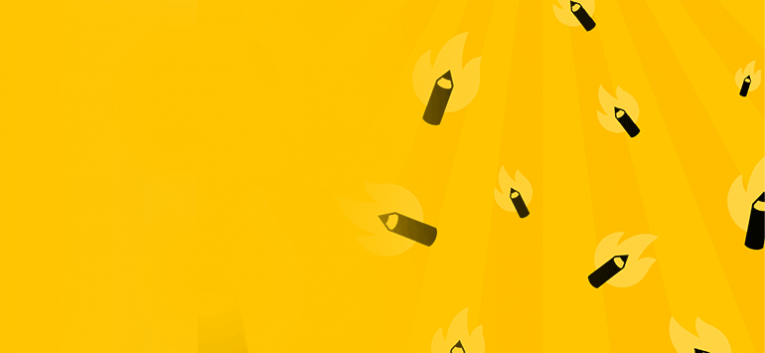 Become a Quick-Fire Classroom!
Enjoying the Quick-Fire Write? Take the next step and become a Quick-Fire Classroom!
Download the free pack and get your class writing!
Find out more
""...the children planned, directed and then edited – far from perfect but totally their own work. It is also even more impressive that one of the children has complex special needs and never usually participates in group learning activities and is usually very reluctant to verbally interact with his peers; however, he thoroughly enjoyed the filming experience and even hugged the Headteacher to thank her for being part of it too; the child NEVER interacts with the headteacher, which made it all the more magical!""
Anon,
Year 4 Teacher
The research behind LitFilmFest
In a four month research study supported by the UCL Institute of Education, we worked with 200 KS2 students across three schools to measure the efficacy of our approach.
View research