Movie Trailers: the easiest way to start filmmaking in the classroom
"Best afternoon of my career. All smiles in our screening at the end of the day," says Carla Reeves, a teacher from Leasowes Primary School.
Carla Reeves recently completed the Mythical Movie Trailer project with her Year 5 class. Here she explains her decision to combine traditional and digital literacy through filmmaking and the impact the experience had on her class:
"I initially decided to show my Year 5 colleagues the resources as I had seen them being discussed on Twitter. Our children are very tech-savvy. I wanted them to be engaged with the writing beyond just liking the sound of it; I wanted them to have a real purpose and drive to it.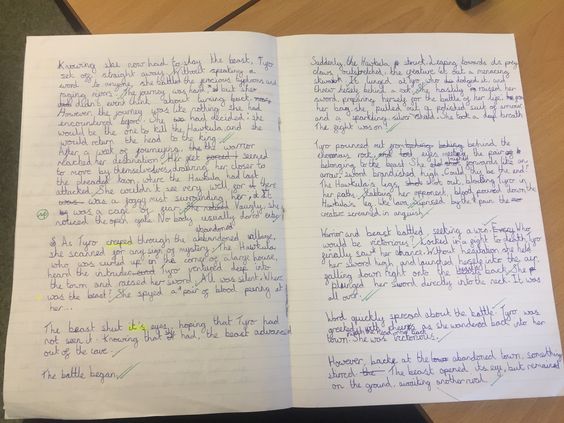 Combining traditional and digital literacy was a dream. The children were so much more engaged from the get-go. We used the resources as a launch week for our unit on Myths and Legends. Having done the short bursts of writing each session as described in the resources, we then used this momentum for the children to plan and write their own full-length myth.
Personally, I thought the project was amazing. We ended up completing the filming in one afternoon as we were delayed in having the technology available. It was easily the most enjoyable afternoon of my career.
The planning was so easy to follow and hardly needed any adapting. Some teachers lack the confidence to plan digital literacy sessions, as they feel don't "know the technology". However, partner teachers who had little, if any, experience using tablets or movie-making software picked it up easily and we all feel more confident to integrate IT into our core planning in the future."
The verdict from Carla's pupils was equally encouraging, as evident from their comments below: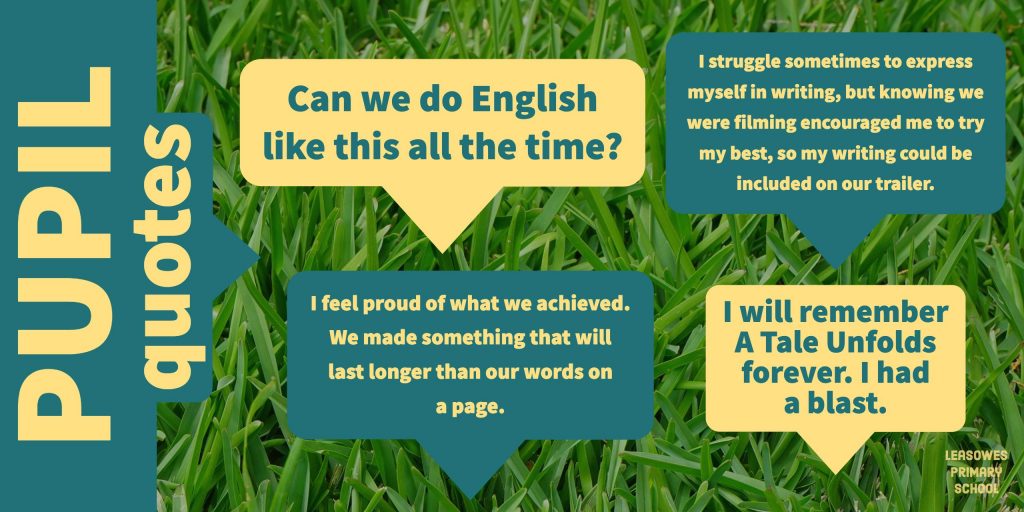 "The finished film, and the prospect of creating it, created a learning buzz in the classroom. All too often the "enjoyment" of learning is lost, particularly in a climate of education where knowledge trumps skills, but the A Tale Unfolds planning inserted the much-needed 'love of learning' back into education.
Ultimately the experience transformed what had become a tired, boring topic into something I can't wait to repeat year after year!"
Inspired by Carla's experience? Our short, structured film trailer projects provide the ideal introduction to filmmaking in the primary classroom. With clear, sequenced lesson plans, engaging stimulus videos and technical guidance to boot, no prior experience of filmmaking is required – just the desire to inspire your class and provide them with purposeful, exciting writing opportunities. 
But don't just take our word for it. To discover for yourself the impact of filmmaking on pupils' enthusiasm for writing, you can find all our projects here: www.ataleunfolds.co.uk/resources