LitFilmFest 2017: KS2 writing and filmmaking on the biggest screen in Britain!
For 1,600 lucky primary pupils and their teachers, June 19th was no typical Monday.
Marking the first ever LitFilmFest, 7-11 year olds from across the country were invited to the London BFI IMAX to watch their filmmaking and writing efforts projected onto the biggest screen in Britain. Check out the film below for a snapshot of the day's highlights.
The event featured films written entirely by pupils in the classroom, with winning classes invited to film their movies professionally at CNN and YouTube. Entries were selected from 4 categories:
Richard Piggford, a Year 6 teacher at Holy Trinity Primary in Hackney, attended the event with his class to watch their film trailer, War Story.
Richard said, "It was a joy to be part of. Highlights included the Write Brothers providing the comedy warm up and the children's faces when they first saw the size of the screen! It was a really enjoyable day for both teachers and children that was a resounding success!"
One of Richard's pupils continued: "It made us feel proud to see ourselves on the big screen because all the hard work we put into our project paid off".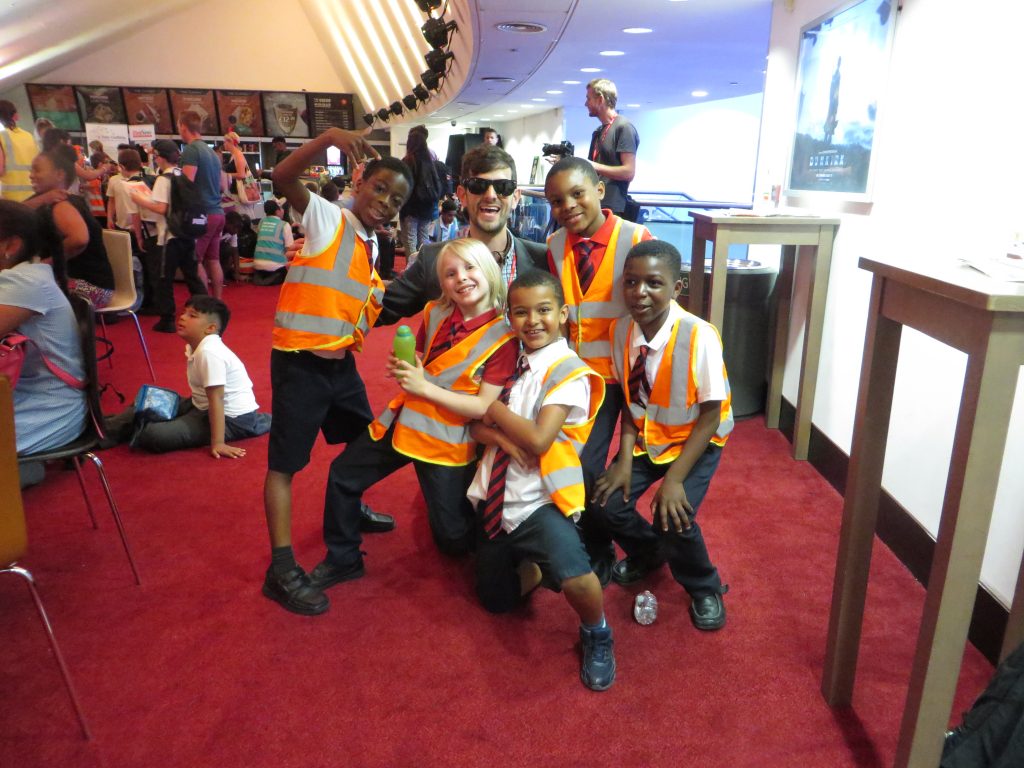 Graham Brown-Martin was one of the event's attendees. He said: "LitFilmFest recognises the value of filmmaking not only in children developing their own voice and creativity but as a powerful way for children to learn literacy and digital skills. In my career, I've visited hundreds of schools all over the world and the one thing I have an ear for is the sound of children who are loving learning. It sounds like joy. Chatting with some of the kids at LitFilmFest it was clear that their learning was joyful and engagement with their teachers as a learning partnership."
Teacher Tom Edge from Snowsfields Primary, whose pupils watched their Plastic Times News Report, said: "The children have learnt the importance of writing for purpose and an audience. They're persuading people, writing emotively and with a passion and heart that can only come from having a real energy for the subject matter. Having our film shown on the biggest screen in the UK is the cherry on top of an awesome cake."
"It was magical," said Tom Salomonson, class teacher at Dulwich Hamlet Junior School. "Such an awesome inspiration for the kids, pushing teachers beyond their comfort zone to create fantastic learning opportunities for all."
To watch more of the films featured at the festival visit A Tale Unfolds' YouTube channel. You can find out more about the filmmaking projects that support literacy progress by visiting www.ataleunfolds.co.uk and following the team on Twitter at @ATaleUnfolds