Climate Change Classroom Pack
We've made this free pack to help teachers support an understanding of climate change in the classroom. It has worksheets, knowledge organiser, display materials, comprehension, useful vocabulary, and more! We designed it to be used independently, but also alongside the Take A Stand English unit.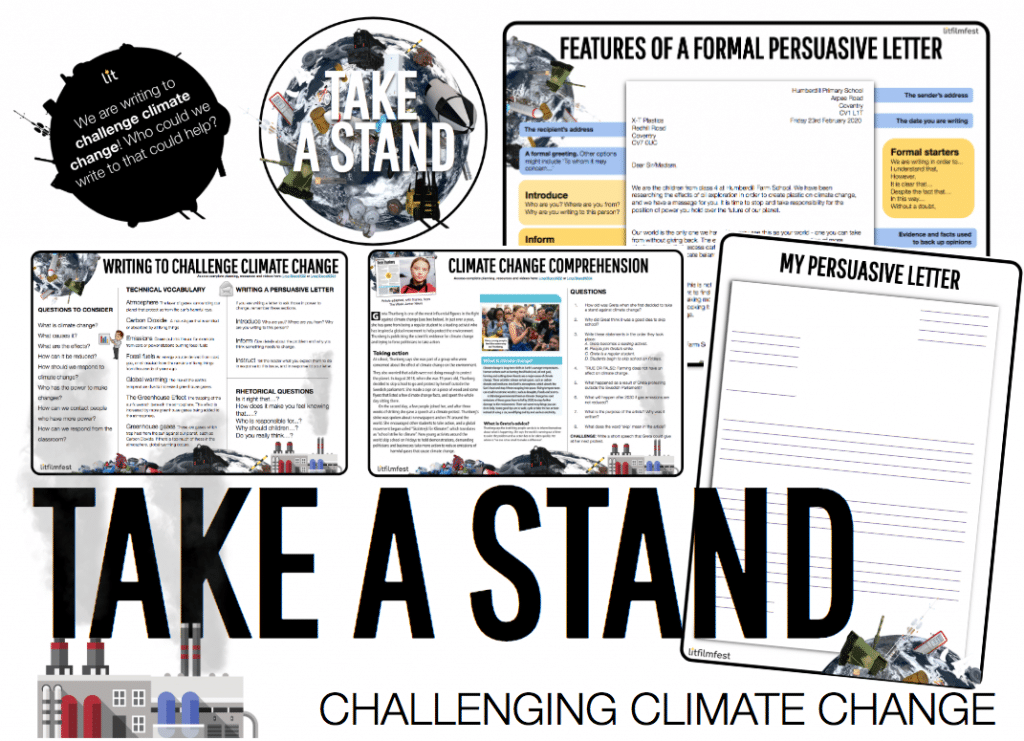 Download the display pack only here:
DOWNLOAD PACK ONLY (free)
Access the complete 'Take A Stand' literacy unit, with display pack included, here:
ACCESS COMPLETE UNIT KS2 (free) 
ACCESS COMPLETE UNIT KS3-4 (free)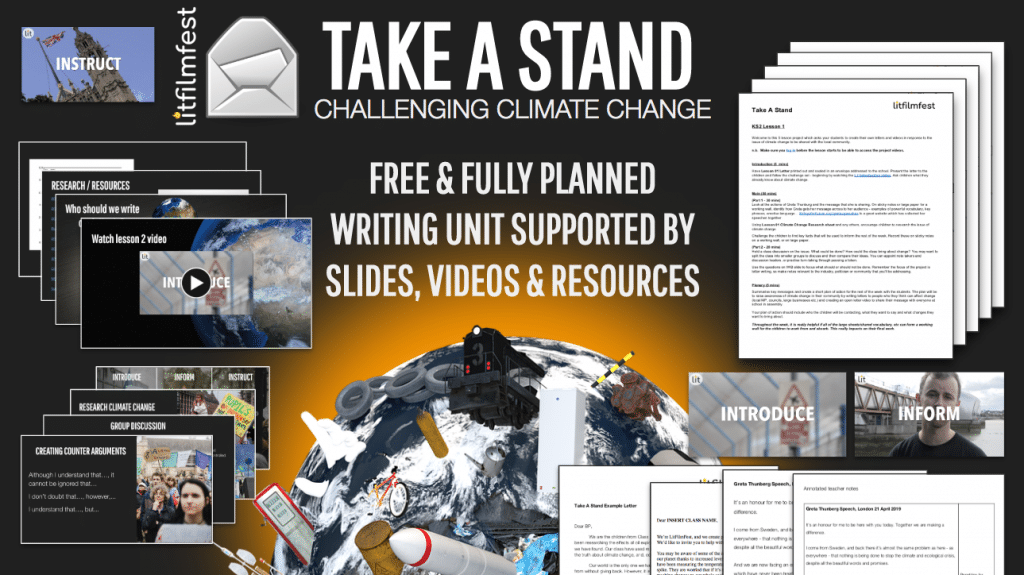 Follow us on twitter @litfilmfest or on our facebook page.