Combining digital & traditional literacy: an NQT perspective
Financially, NQTs have always been an attractive investment for head teachers. But what might seem like an obvious statement – particularly in the midst of funding cuts and budget reductions – is less about short-term financial savings and more about embedding digital skills into the fabric of their school.
Whilst understandably finding their feet in terms of classroom management and assessment systems, one thing that many NQTs have the confidence to embrace from the get-go is technology. At a time when reports claim that only 25% of teachers strongly agree they feel able to prepare pupils for a digital world (BT & Ipsos Mori), a tech-confident NQT can make a hugely positive impression on pupils and colleagues alike.
Kenny Bartonshaw at Kingsland C.E Academy is one of those teachers. As a NQT who is keen to elevate his practice whilst sharing his passion for technology with his Year 5 pupils, Kenny recently discovered A Tale Unfolds and here describes his experience of using digital literacy in his classroom.
(Film Credit: Kingsland C.E Academy)
"Having used a variety of apps and videos across the curriculum, I have witnessed how technology can enhance children's learning and really hook them into lessons. When I discovered the LitFilmFest competition taking place in June at the BFI IMAX, I felt it would be a perfect opportunity to introduce the use of multimedia and technology within English lessons, especially as I had previously used a range of videos to develop comprehension."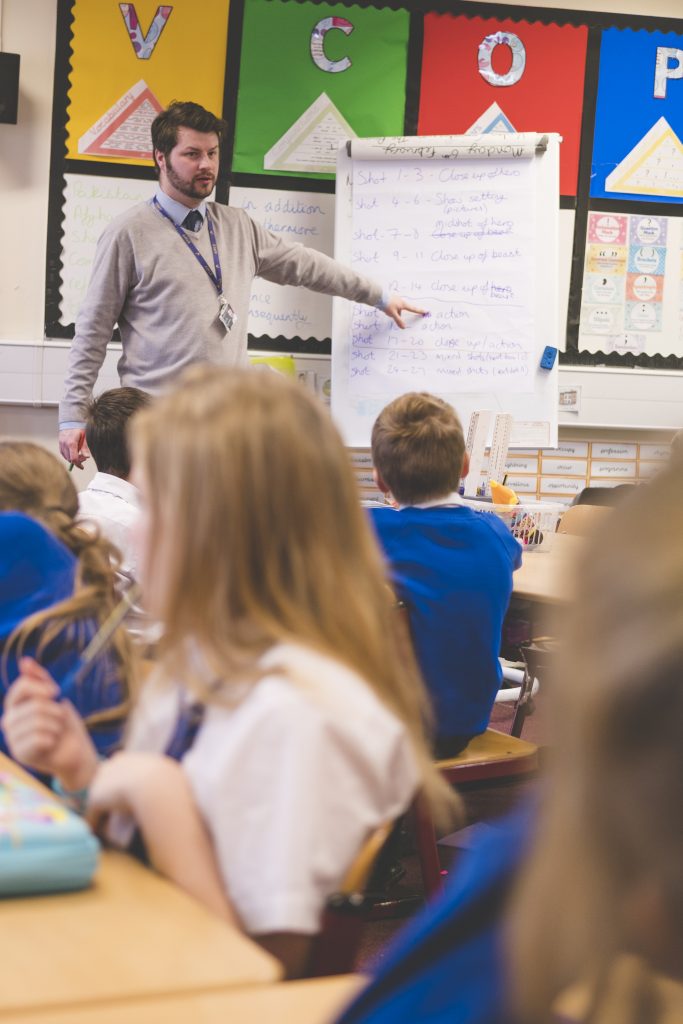 To support his pupils' learning on their class text, Beowulf by Michael Morpurgo, Kenny decided to use the five lesson Mythical Movie Trailer project, aiming to strengthen his pupils' descriptive writing techniques – something many of them had previously struggled with.
"Combining traditional and digital literacy enabled the children to develop their understanding of how writing techniques and carefully chosen vocabulary can engage the reader, with even the most reluctant writers in the class producing high-quality writing. The children were also creating a visual representation of what they were describing. This use of imagery has continued to aid their writing across the curriculum."
Kenny felt that because pupils were aware that they were writing for an audience, and in turn had a clear purpose, they thought more carefully about the process of writing itself, not just the end-goal:
"The children were really considering how they could best engage the reader – the difference in the quality and content of their writing was amazing. Children were no longer writing descriptions that simply 'told' me about the character, such as: The brave warrior stood on the battlefield. Instead, they were writing to 'show': Standing amongst the fallen as the final warrior, he clenched his sword in his blood stained hand as he prepared for his final great battle."
Not only were the pupils excited about filming their written project, but also extremely keen to design props and outfits for their trailer, based on research from their Vikings topic. They were proud to discover that people had already noticed their work on Twitter and chose to celebrate their filmmaking efforts with a movie premiere afternoon for parents and Senior Leadership.
As well as inspiring his pupils' writing, Kenny believes that the digital element of the project had an impact on other areas of their learning. Furthermore, his own confidence in teaching literacy has increased.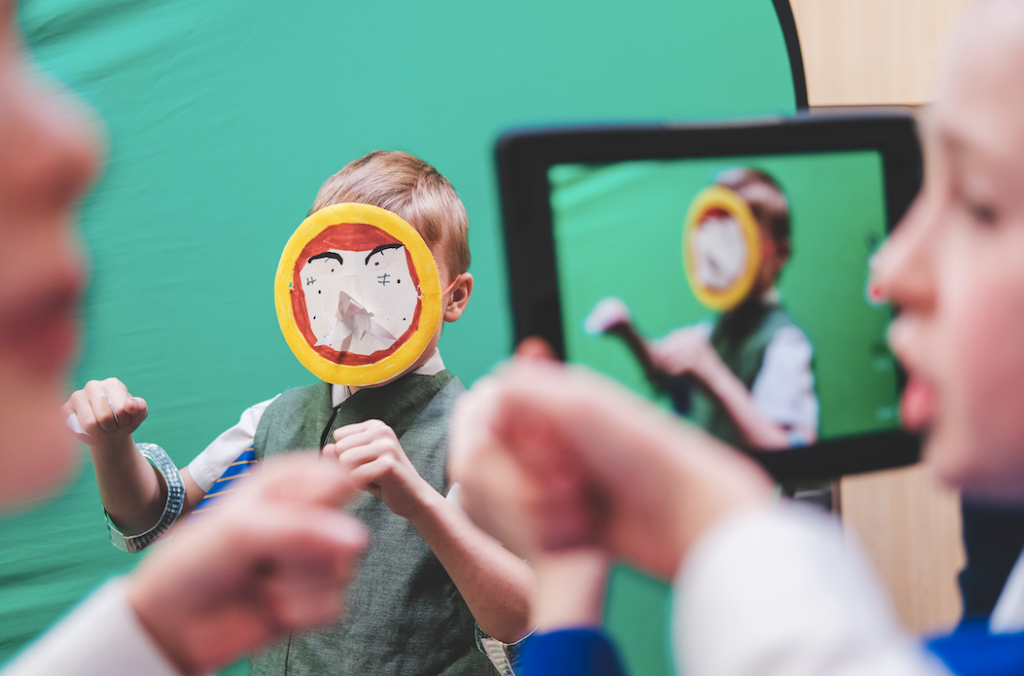 "Within teaching, English is not my strongest subject – I am more sport and maths orientated. Yet these resources have increased my confidence and ability to teach the subject. Lessons are very well structured and easy to follow, enabling pupils to see the purpose and development of their writing.  Writing aside, the project had a great impact on pupils' teamwork skills – they needed to communicate when directing each other, problem solve collaboratively and learn to compromise when deciding on ideas. I've been extremely impressed, not only by the standard of work created by the children, but the positive atmosphere and relationships that have been formed and developed as a result."
Since completing the project, Kenny's pupils' movie trailer has been selected as one of the winning entries to LitFilmFest, the brand new filmmaking and literacy showcase inviting KS2 pupils to watch their filmmaking efforts on the biggest screen in Britain – the BFI IMAX. To find out more about this and other opportunities to introduce filmmaking and literacy projects available for your pupils, visit www.ataleunfolds.co.uk.