5 steps for introducing filmmaking in KS2 literacy
Sean Jones, a class teacher from Northway Primary School in Liverpool, has been using LitFilmFest resources for the past 4 years. Here he discusses the impact that a simple video output has had on pupils' motivation to write and the staggering rise in literacy progress within his classroom. 
Read about Sean's experience below, and then get started for FREE by downloading some of the projects he's used over on LitFilmFest.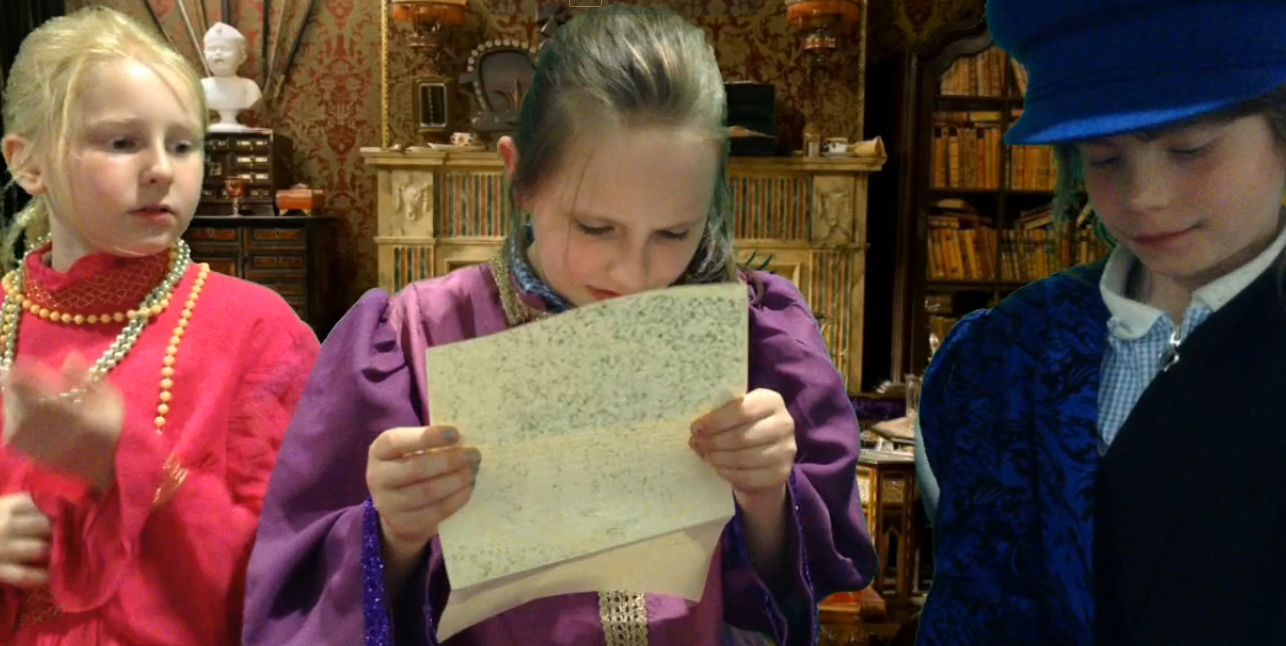 "We are going into our fourth year of using LitFilmFest; we have seen levels of engagement unmatched by few other approaches, teachers coming out of their comfort zones and a project that has changed the way we teach at our school.
Step 1: Test.  Back in 2015, as a nervous NQT, I first stumbled upon ATU's project. Use what children love to engage them. It's pure pedagogy straight out of a lecture hall. The concept: write, perform direct and create your own film. Sounds brilliant, but am I hitting all the objectives my school expects of me? Cindy, Ann and Bones and the Temple of Boom promised adventure stories, script writing, diaries, information texts and narratives. Sign me up. I trialled the project for six weeks inside my own classroom with four sheets of green paper, one iPad and the cautious backing of the literacy coordinator and the head.
Step 2: Carrot.  The main appeal for my Year 3 class was the fact that every Friday was 'Filming Friday'. In a day filled with swimming and Golden Time, it was filming that took centre stage (literally). If pupils got engrossed in the genre on Monday, picked out the features on Tuesday, wrote an out-of-this-world piece of writing on Wednesday and edited effectively on Thursday, then they would be able to bring their words to life every Friday. Fluorescent lights, iPad camera, ACTION!
Step 3: Dedication. In theory, this project could be an opportunity for a teacher to push cruise control for six weeks. Daily planned lessons, IWB presentations, videos for instructions and engagement, the works! Just go to the folder five minutes before the lesson and let them get on with it. That doesn't sound like many teachers to me. Get engaged in the project, write alongside the children with unimaginably creative WAGOLLs and word walls. LitFilmFest gives you the swimming pool of ideas, dive right in there with your pupils. It's going to get wet with waves of writing, make sure you can swim through all of their pages!
Step 4: Prove. After six weeks of the project we were bouncing off the walls. The children would be desperately reaching for their pens and iPads to make a film. Would SLT be able to recognise the progress? Look at the literacy books. Wave them high in the air during moderation because the progress is as widespread as Chen in a KS2 SATS paper. My class was the only class in the school to have writing data as my highest percentage. In the age of new curriculum? I must have been absolutely crazy: stronger writers than readers? Well adjust my hat and make me a cuppa, because I just turned writing into a Wonderland.
Step 5: Share. We have just finished our third year using LitFilmFest. In 2015, we had Year Two as our ushers whilst parents flocked to a black-tie screening in school. In 2016, we had Years 3-6 showing their productions of El Dorado at a real-life cinema, as well as Year 3 taking part in the Frightful Film Trailer because they simply couldn't get enough! This year, the lower juniors competed to create the best versions of Cindy, Ann and Bones, whilst the Upper Juniors took on War Story and Year 4 dabbled in being a Pupil Prime Minister. This year we will have every year group attempting a project and keen to make digital literacy at the forefront of our learning. It has given teachers who were reluctant to use technology the confidence to inspire. Have the confidence to inspire with this fantastic project and share it with your class!"
Get in touch with Sean over on Twitter at @MrSJDay or explore our latest FREE writing units over at LitFilmFest and your class could win a YouTube Kids filming day, a local cinema screening of their finished film, or both!